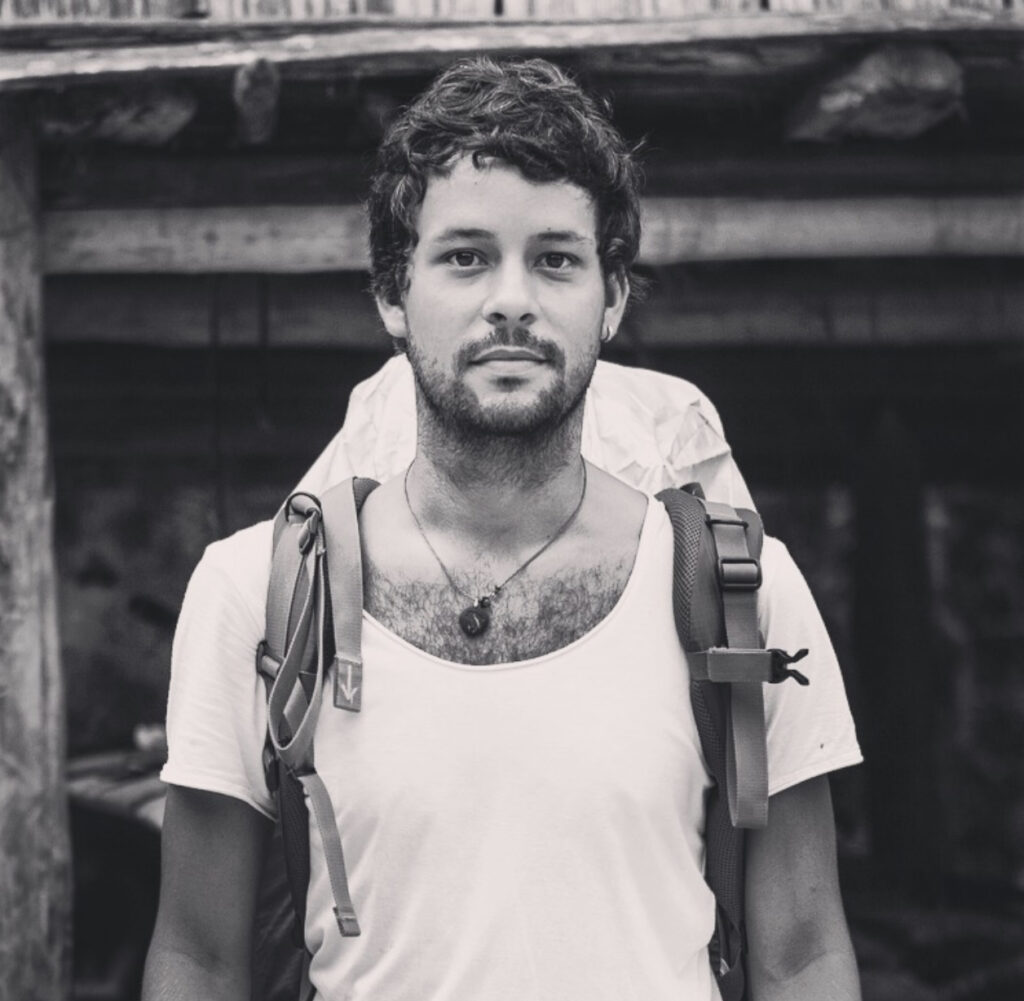 Although I have a degree in Cinema and studied International Relations, it was in journalism that I found myself. I started my career in 2009 with the Globo Network (RJ), where I worked for three years as a news camera operator producing reports for various network news programs. In 2012, I was selected for the Editor Abril's Journalism Course. Soon after that I was hired as a reporter for Guia Quatro Rodas, but I never forgot my true goal: to become an independent photojournalist.
The big push that got me going on my freelance career came towards the end of 2012, when my work "The impacts of lumber trafficking on the Brazil-Peru border" received an award from the Social Science Research Council in the United States. This big first job as an independent photojournalist led me to live in the Indigenous Land of the Javari Valley (AM) for seven months, with the purpose of putting together an extensive report on lumber trafficking in the Amazon.
After that, I decided to centralize my work geographically in Latin America and in Africa, and to concentrate all of my efforts on the social, environmental, and cultural issues of these two continents, which, despite offering an immense variety of reporting possibilities, are generally undervalued by mainstream media.
I have produced photo essays and reports in various countries over the course of recent years, such as Brazil, Mexico, Bolivia, Chile, Senegal, Mozambique, Swaziland, South Sudan, Madagascar, etc. I am also involved in the production of independent documentaries on literacy in Bolivia, education in Mozambique, HIV in Swaziland, and vanilla production in Madagascar.
I work in constant collaboration with major newspapers and magazines in and outside of Brazil, such as: Folha de São Paulo, BBC Brasil, Superinteressante, Época, Galileu and Playboy (Brazil); BBC Latin America, BBC Africa and The Guardian (England); The Miami Herald, TakePart, Insight Crime and Latin Trade (USA); Deutsche Welle (Germany); Clothes for Humans (Italy); La Diaria (Uruguay), etc.

PHOTOGRAPHIC EXHIBITIONS
2017 – In the Corners of Bolivia (Instituto Cervantes, Rio de Janeiro)
Solo exhibition on Bolivia, the result of six trips to the country between 2009 and 2016.
2016 – Kabadio: Rites and Rituals (Alliance Française, São Paulo)
Solo exhibition about his experience in Kabadio – a small and mystical Muslim village located in the
south of Senegal.

AWARDS
2022 – Finalist of Latin American Documentary Photography Competition Los Trabajos y Los Días
2021 – Finalist of New Holland Photojournalism Award – one of the main field/agricultural photography
competitions in South America
2015 – 1st place in the category Original Photography of Editora Globo Journalism Award
2012 – "Drugs, Security and Democracy Fellowship", for the work "The Impacts of Timber Trafficking on
the Border between Brazil and Peru"
CONTACTS
+55 11 960959455
fellipe.abreu@gmail.com
@fellipeabreu_fotografia